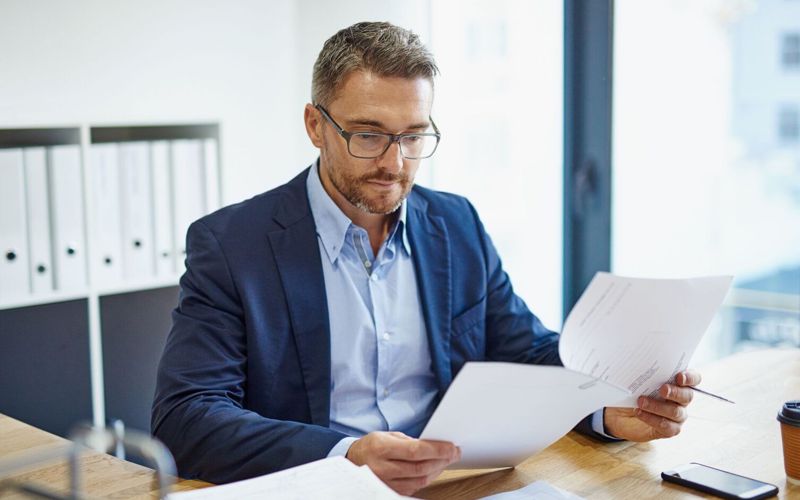 Are you starting a business or considering any major investment in sales and marketing? If you are, it's the perfect time to run your idea by a Fractional Chief Marketing Officer (CMO) for critical and impartial feedback.
If you're considering a website, an advertising campaign, building a sales team, content marketing or SEO, developing a video or anything of a similar scale, a Fractional CMO will evaluate your situation and determine if you would benefit from the investment.
Perhaps you're already advertising but aren't seeing a return. Your Fractional CMO will dig into why and direct you on how to get back on track.
Maybe you're intrigued by a salesperson promoting the latest marketing fad tactic, but is this approach in your best interest? Your CMO will explain the option in the context of your business needs and timeline and then handle the salesperson for you.
Do you need to delegate sales and marketing leadership because you're too busy? You might need a Fractional CMO to step into that leadership role on your behalf.
Can You Justify an In-house Executive?
Unless you're investing $1 million+ per year on sales and marketing, you're unlikely to justify a full-time executive. That's why a part-time, Virtual or Fractional CMO is often a more cost-effective option.
What Does a Fractional CMO Do?
Their role is to lead a company's pre-marketing conversations and then their sales, marketing and commercialization program development.  They ensure there's a well-thought-out plan to grow your business that aligns with your company's mission, vision, client needs and finances.
The CMO typically develops the strategy and the team who drives sales. They help shape and control your messaging, develop sales and promotional programs, build budgets, forecasts and reporting systems to manage your risks and maximize the return on your marketing and business development investments.
Why Hire a Fractional CMO?
You engage a part-time or virtual executive to be part of your leadership team to make sure you're balancing short-term and strategic investments. Your CMO will help you shift out of the all too common "random acts of marketing" approach; to build a purposeful, by-the-numbers sales and marketing program and make sure you're investing in the right things at the right time to get results.
If having a CMO on staff sounds appealing, but if you can't justify the investment, consider speaking with us. We make it "easy" to rationalize and justify the investment in a partner in sales and marketing leadership.
Don't Think You Can Afford it?
We're betting you can. We work with everyone from solopreneurs to mid-size companies in a manner that makes sense to their unique requirements. Don't assume you can't without speaking with us first. Our primary role is to help business owners make good investment decisions and that starts with whether we're right for you.
Ready To Learn More?
We've prepared a series of Free Marketing eBooks on different aspects of sales and marketing for small business owners. The best place to start is often doing a little light reading. There are 18 eBooks to choose from but consider starting with The First Seven Questions. If you want to understand the things a CMO looks after, read Mastering Marketing: Leading a Journey of Becoming.