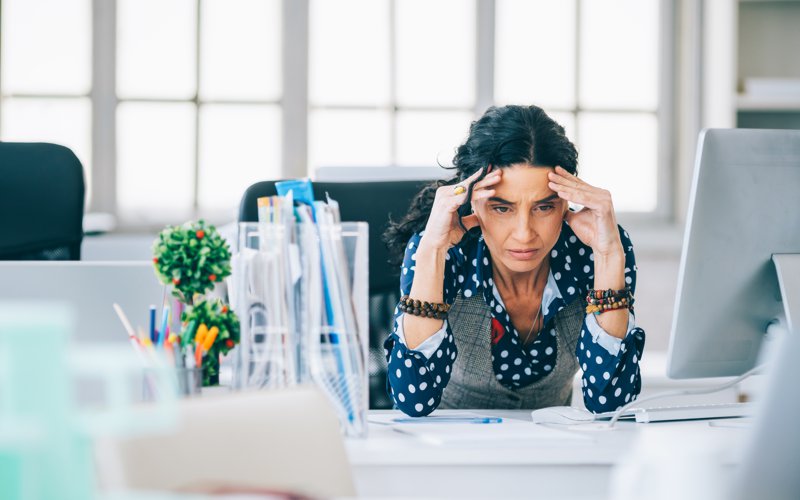 Got The Marketing Company Blues?
Learn Why And What To Do About It?

Print This Post
If you've not had a good marketing experience yet, it's not because the professionals you've hired are not good at what they do. It's because they don't offer the type of help you need.
They're most likely very good at their speciality. The challenge is few business owners understand sales and marketing well enough to know how to ask for the help they need.
More often, a bunch of money gets wasted doing useful things out of context with business requirements and in the wrong sequence.
The Root Of The Problem
You wouldn't hire an electrician to design a custom house. You'd hire an architect.
So why are you hiring designers/writers or programmers and expecting them to design your sales and marketing system? The majority of providers are specialists you hire to work at the task and project level. However, individual marketing tools and tactics are meant to fulfill their purpose within a larger system designed to reach, engage, enroll, and retain customers.
If you're not getting results, you're likely engaged in random acts of marketing.
How Does Your Marketing System Work?
Ask yourself, how do each of your marketing activities chain together to:
attract and guide prospective customers to their first purchase?
encourage second sales?
nurture relationships to help clients take full advantage of your offerings over time?
drive online reviews and referrals?
What path or paths have you created for prospective clients to follow? Try to flowchart the sequence of steps required for someone to find you and make a first purchase. Be as specific as you can.
If you're not sure? That's because you've not defined your customer's journey or how your sales and marketing system needs to work.
How Effective Must Your Marketing Be?
How much can you invest to acquire a new customer? Do you know your maximum cost of sale or how your sales funnel works? Are you focused on one-off transactions, or do you need to cultivate long-term customer relationships to be profitable?
Your sales funnel, and performance metrics are critical to your system design. If you don't know how effective your marketing needs to be, how will you design a system to reliably create those results?
Hope is not a strategy. You must design, build, and refine your system to get the results you need. Marketing, advertising, and promotions are too costly and risky to invest in without a plan.
Where Do You Start?
You start by defining target clients and business outcomes or KPIs (key performance indicators). Then map out, simplify and de-risk your customer's journey at each significant step in your sales funnel.
An easy and ideally delightful customer journey is what you're building. It will become the system that enables sales and drives earnings growth.
Just as you'd hire an architect to design your house, you engage someone specializing in system design to help you work through you and your customer's needs.
Who To Look For
Consider engaging a Marketing Coach or a Fractional Chief Marketing Officer (CMO) to help you design your sales and marketing system.
Remember, you're not looking for a Facebook or SEO coach; you're back into speciality thinking.
Look for a sales and marketing architect. You need that big picture strategist and system designer, to address your requirements and your customer's journey.
What's The Difference?
The differences between a Marketing Coach and a Fractional CMO are mostly cost. Ideally, they should serve a similar purpose, however, there are some key differences.
A Marketing Coach will focus on getting you to do the right things in the right order to get results. The emphasis is on you doing these things in-house.
By focusing on your actual needs and doing useful tasks more effectively, you'll get more traction and produce results faster for less money.
Depending on your needs, you might engage a coach for 2 to 8 hours per month.
The downside of coaching is you must engage and participate in the process. It's not about delegating the role to someone else.
A Fractional CMO is more hands-on. They're a cost-effective alternative to hiring a full-time sales and marketing executive.
Fractional just means you're sharing your CMO with other company leaders. They are otherwise a fully engaged member of your executive team. They take ownership of strategic initiatives and act on your behalf as your partner in business development.
The role involves completing research, strategic planning, facilitation, program design, developing requirements and resourcing, managing staff and contractors, creating content, running promotions, helping to sell, creating performance reports and more.
Depending on your needs, you might engage a fractional CMO for between 8 to 40 hours a month. Every situation is different, and the amount of time you need varies as you progress.
The CMO work is often front-end loaded, diminishing over time. Or, if you are ramping up for growth, your needs may escalate to the point where you're ready to engage a full-time CMO.
What's important is having someone on your team focused on systems development and earnings growth.
How To Have A Good Marketing Experience
As a business owner, if you want to have a positive experience with marketing service providers, it's important to get clear on what you need to build,  the results required, and the roles you need each provider to play.
Understand there are a wide variety of skills involved in sales and marketing. Many of the providers you meet will be specialists focused on one aspect of the process.
Think of marketing like building and owning a house. Some firms focus on designing your house. Others build the house. Some decorate or help with operations like cleaning. Then some help with repairs and renovations. To cover this range of needs, you have architects and engineers, general contractors, and a whole bunch of specialist tradespeople. Everyone has an important role to play but more importantly, you need someone to orchestrate their efforts against a set of objectives.
Most of us know much more about house maintenance than we know about sales and marketing. You can thank HGTV for dozens of home reno shows on the topic. On the other hand, sales and marketing can feel like pin the tail on the donkey where you're blindfolded and spun around.
For more on this subject, read How To Hire A Marketing Company. The article details the seven different types of marketing providers, what they do and the roles they play.
The Bottom Line
If you're looking to grow your business and considering a marketing investment, you need to know what you're getting yourself into. Then you'll need someone to design and direct the initiative. Is that someone you?
Hiring the right marketing people comes down to you knowing what you need or engaging someone who will tie all the pieces together for you. If you're unclear, start by engaging a Marketing Coach or a Fractional CMO.