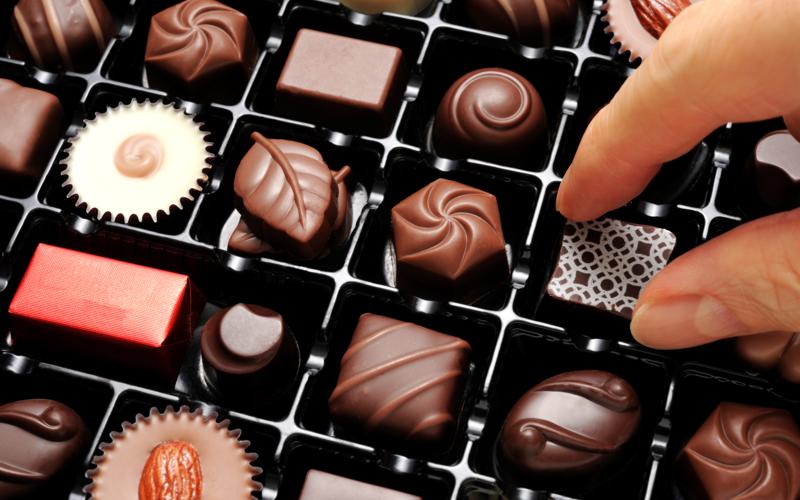 How To Hire A Marketing Company
Start By Getting Clear On Your Needs

Print This Post
When you're looking to hire a marketing company, your chances of hiring the right service provider are low. There are so many different types of companies; determining who you need can be daunting.
To have any chance of finding the right firm, you need to be crystal clear on your requirements, and you need to understand the differences between categories of providers.
Who Cares? Why Does This Matter?
The most common reason business owners come to us is because their marketing is not working. We're often the 3rd or 4th marketing company business owners engage.  They're getting frustrated with the process and all the time and money they've spent.
Why Do They Struggle?
A lack of preparedness is the usual culprit. Business owners are often in a rush to get their name out there. They want to make sales now. They end up engaged in promotional tactics before they're ready.
Their marketing materials may look professional, but they don't generate sales. The reason nearly always stems from the same set of issues. They never addressed the core sales and marketing fundamentals. They never addressed things like:
Establishing goals and performance criteria
Defining a target client
Creating a compelling value proposition
Developing a lead offer and a value ladder
Establishing a functional sales and follow-up process, or
Gathering performance feedback
Without these things in place, their efforts are doomed from the start.
The Other Major Error
Business owners mistake salespeople for consultants and advisors. It's essential to recognize that sales reps need to sell products, or they don't get paid. They are not business advisors, mentors, or advocates. Their job is to sell stuff.
Sales reps expect you to know what you want and how you'll benefit. It's up to you to make wise investments.
What Do You Do?
You start by looking inwards at your business. Determine how your sales and marketing process needs to perform to be viable. Start by answering some fundamental questions about your business. Fortunately, these questions require no calculus to answer. Your answers will dictate what type of help you need.
The Key Questions
1. What is the Stage and Size of Your Company?
Start-up Company – needs to develop the fundamentals before focusing on tactics
Small Business – a limited budget, some existing processes and internal resources
Mid-sized Company – looking to scale up and improve marketing performance
Large Enterprise – needs expertise and extra capacity to work quicker
You want to find a company that aligns with and understands your needs.
2. Where are You in the Marketing Program Development Process?
Design – are you designing your sales and marketing system?
Build – are you investing in technology and building your systems and processes?
Grow – are you in the client acquisition, retention, and account development stage?
Optimize – are you working to optimize system performance?
You want your service provider to match your developmental stage.
3. Who's Your Target Market?
Business to Consumer – are you selling to consumers?
Business to Business – are you selling to other companies?
Are you selling to a mass market, a niche market, or some micro-segment?
4. What's Your Focus?
Your focus dictates the nature of your marketing program. Are you brand-focused, product-focused, or are you focused on developing long-term customer relationships?
Brand-Centric – focused on reach, frequency and developing brand preference
Product-Centric – focused on pitching your product and its value proposition
Customer-Centric – focused on maximizing customer lifetime value
The differences between these options are significant.
5. Are You Bricks or Clicks?
Do you operate a brick and mortar business? Is your business online, or are you a mix of both?
This is an important operational and technical distinction.
6. What's Your Sales Distribution Model?
How do you interact with and sell to people? Do you sell:
Through Distribution – via wholesale and retail partners
Direct to Customers – on-site, with sales reps or through a website
Network Marketing – an army of independent representatives
7. What's Your Industry?
Do your marketers need to be industry insiders or do you need a fresh and innovative approach?
8. What's Your Objective?
What's the purpose of your marketing investment? There are four core objectives to consider.
Client Attraction – working to attract new first-time customers
Following-up to Close – working to close sales leads more effectively
Client Development – working to keep and grow customer lifetime value
Recovery – trying to re-engage lost or inactive clients
All of the above – working to improve sales and marketing system effectiveness
None of the above – focusing on how to use a tactic or software correctly
Which objectives do your providers focus on? It may surprise you to learn that "none of the above" is a frequent answer.
9. What's Your Promotional Focus?
One of the critical distinctions in marketing is promotion versus attraction. Are you creating demand for an offering or are you tapping into pre-existing demand? Many service firms line up on one side of this divide or the other. Which do you need?
Promotion / Demand Generation – you're creating demand for your offering
Attraction / Demand Servicing – you're attempting to tap into pre-existing demand
10. Which Tactics Will You Use?
If you're ready to engage in promotional tactics, you'll want help selecting the right ones. Your provider needs the expertise and experience to help you achieve business objectives. It's not enough to execute the tactic well. Look out for "yes men".
The most common tactics include:
Traditional and Online Advertising
Search Marketing
Social Media Marketing
Website Development
Direct Selling
Email Marketing
Content Marketing
Direct Response Marketing
Event Marketing
Mobile Marketing
Influencer Marketing
Public Relations
How Did You Do?
Were you able to answer all the questions? If not, consider putting your marketing investments on hold until you can.
Selecting A Marketing Company
Sales and marketing companies fall into seven broad categories. These categories include:
Marketing Coaches
Fractional Chief Marketing Officers
Marketing Consulting Companies
Graphic Design Agencies
Tactical Service Firms
Marketing Technology Companies
Contract Subject Matter Experts
Marketing Coaches
Marketing Coaches are ideal for start-ups and business owners who lack experience and resources.
The coaching relationship is about developing a sales and marketing program, with your coach directing you to do the right things, in the right order, and in the right way to get results.
Your coach outlines the process and directs and refines your efforts. The goal is to get you to do as much of the work as you can, with your coach jumping in where you need help. When required, you'll also be directed to additional resource people for assistance. Working with a coach generally requires a 2 to 8 hour per month commitment.
Marketing Coaching is one of the most cost-effective ways to develop your marketing program. Learn how marketing coaching works.
Fractional Chief Marketing Officers
Fractional Chief Marketing Officers (CMO) are engaged in a part-time contract capacity, which often translates to a time commitment of 8 to 40 hours per month. What you get is an experienced executive to join your team, for a fraction of the cost of a full-time person. Think time-share as an analogy.
Your fractional CMO is responsible for leading your sales and marketing program. The role includes program design, development, operation, and optimization. They coordinate your in-house team, contractors, tactical and technical suppliers.
To get full value from a fractional CMO, you need to be investing in a sales and marketing program. Otherwise, you don't need their on-going leadership.
Marketing Consulting Companies
Marketing Consulting Companies specialize in strategic planning and systems development. They tend to be business goals oriented rather than focused on specific tactics.
Consultants often fall into two camps, those focused on business strategy and those focused more specifically on online businesses. These online business consultants are often called Full-Stack Marketing Consultants. Full-Stack refers to their holistic, end-to-end strategic and systems creation focus. Expect a Full-Stack consultant to guide you through the setup of the many layers of marketing techniques required to build a sales and marketing system.
In many ways, marketing consultants offer the same sort of advice and direction you get from a coach or a fractional CMO. The main difference is the focus on getting work done for you versus with you.  You hire a consulting firm to work for you to handle the heavy lifting.
Expect these firms to help you with strategic goal setting, research, planning, design, technology selection, implementation support and more. All this help requires a significant upfront investment. You need to know this going into the relationship.
Graphic Design Agencies
Design Agencies are a diverse group. The word design has many different meanings and applications. It could mean brand design, graphic design, product and packaging design, experience design, web design, etc.
Designers care about the form, aesthetic, and emotional experience of things. That's why you want them on your team.
Their focus on form can sometimes come at the expense of function. You need to discuss the form/function balance with your provider and be clear about what you expect from them.
Tactical Service Firms
Tactical Service Firms are a diverse group of providers. They're focused on promotional activities. It could be any marketing tactic including:
Television Advertising
Search Marketing
Email Marketing
Video Marketing
Mobile Marketing
Influencer Marketing
Public Relations
Social Media
Events and Tradeshows
Direct Mail, and so on
The list is endless.
You hire a tactical services firm because of their expertise in that one area.
The mistake we see all the time is hiring a tactical firm and expecting them to be business consultants. This mistake leads to more time and money wasted than any other problem we encounter.
The lesson is, don't start with tactics. Tactics come third in the marketing program development process. Do involve tactical experts in your upfront planning, budgeting, and forecasting. Get them to collaborate with your coach or factional CMO to tie all the elements together.
Marketing Technology Companies
You can almost lump Technology Companies in with Tactical Service Providers, however, their focus is even more specific. They tend to focus on one suite of software or hardware. Given their specificity, they should be last in your selection process.
You want your technology decisions to fit into and support your marketing plans. Not the other way around. You don't want your technology choices shaping and defining what you do. It's like having the tail wag the dog. Don't fall into this trap. Evaluate marketing technologies based on how well they fit your program requirements.
Contract Subject Matter Experts
The final group on our list are Individual Contractors. They are often subject matter experts. People engage marketing contractors like designers, writers, programmers, videographers, because of their expertise and because their hourly rates are often lower than agency rates.
While these people can be excellent at what they do, you still need someone looking after the big picture. Your sales and marketing program is a system, not a bunch of independent parts. When engaging any single expert, you run the risk of focusing on that one area, out of context with system needs.
The best way to work with Contract Experts is when you are also working with a Marketing Coach or a fractional CMO. Your coach or CMO will help you define your requirements and direct your contract experts. This ensures you get full value from their contributions.
Wrapping Things Up
When you're looking to marketing to help you grow your company, it's easy to fall into the trap of engaging the wrong help. Marketing investments are risky and costly enough when they're well planned and managed. You don't need to make it worse on yourself.
The simplest solution is to define your needs very clearly from the start. Run through the questions posed and answer them as best you can. Once you're clear on your needs, your odds of hiring the right people improve dramatically. You will reduce your risks while increasing your confidence and control. Most importantly, you'll achieve your business objectives with less waste and fewer do-overs.