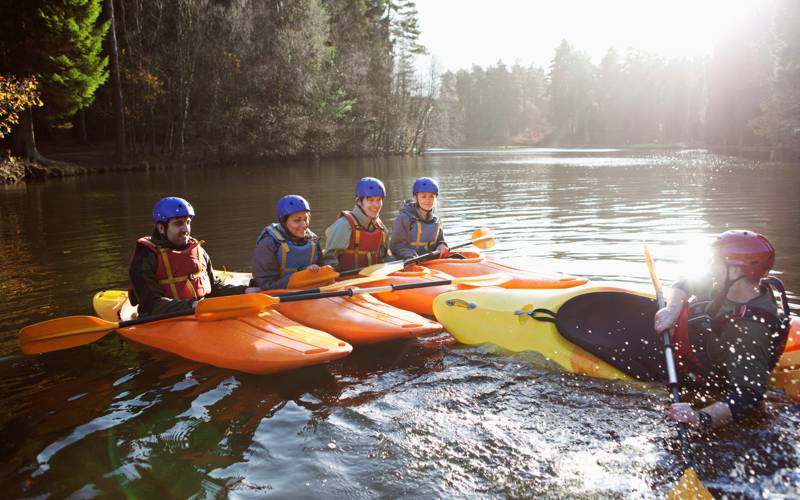 The Best Introductory Marketing Books
For Startup Entrepreneurs and Small Business Owners

Print This Post
Are you a startup entrepreneur or business owner, about to invest in marketing? You know marketing is costly, so you'd like to understand it better before you jump in. The question is where to begin?
Everyone seems to have a different opinion on what's important. There is so much noise and conflicting information, it's challenging to know what to do. It's tempting to avoid the headache and hire someone to do it for you. I urge you not to. Marketing is important. You need to understand it well enough to make sound investments.
Why Not Just Hire Someone?
You're chances of hiring the right marketing company before you know what you need is slim. You're more likely to waste your money on a bunch of random acts of marketing and get nowhere but frustrated.
You Don't Need To Become An Expert
What you need is context. As Stephen Covey always said, "Start with the end in mind". You need to understand what marketing is, how it works and how you'll profit from it. Without clear intent, you'll be spending money and hoping for the best. Hope is not a strategy.
What's The Most Cost-Effective Way To Start?
Do some reading. The challenge with reading books is finding books for startup entrepreneurs and business owners. A lot of books are too narrow in focus, or they're written for marketers. You need books and articles intended for small business owners.
Marketing Books For Startups & Business Owners
Each resource listed here is a quick and easy read. Each book, eBook and article cover an important aspect of marketing. Each will stand on its own but please consider reading them in the order presented. If you do, you'll gain a big picture perspective and the context you need.
My Challenge To You
You may look at this list of nine resources and baulk at the time commitment. There are four eBooks and articles that you can make your way through in about an hour, and five books that will take you about 16 hours to read. This investment is nothing compared to the money you'll waste if you don't.
What you'll come away with is a workable understanding of how to lead your marketing program. If you're serious about growing your business, I invite you to take this learning on. It'll be good for you like eating spinach. I promise you'll be glad you did.
Let's Start With Free And Easy
Resource 1 – What is Marketing?
This article is the thin edge of the wedge. It creates context for the rest of the marketing conversation by defining what marketing is. Since marketing is quite different than what many people believe it to be, we suggest you start here.
Read Time: 10 minutes
Resource 2 – What is Marketing?
This eBook provides more of a process or systems overview of marketing. It offers a complementary perspective to the first article. You'll be better prepared to make sense of the books, we're suggesting you read next.
Read Time: 10 minutes
Introduction To Marketing Books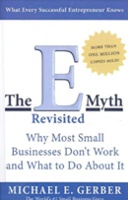 Resource 3 – The E Myth – Revisited (by Michael Gerber)
This book is not technically about marketing. It's about the myth of entrepreneurship and the trap many of us fall into. It offers context for why sales, marketing and system development are vital.
If you're already a small business owner, you'll read this book as though looking in a mirror. It is a bit spooky how well the material resonates with the small business experience. It paints a vivid and depressingly accurate picture. Read this book as though it were primer you apply before you paint a wall or start marketing.
Read Time: 4+ hours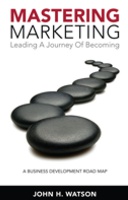 Resource 4 – Mastering Marketing: Leading a Journey of Becoming
I wrote this book to fill in the gaps between the other resources presented here. It provides a roadmap for the marketing and business development process.
Mastering Marketing outlines a 20-step business development process to follow. It presents each step as a Way of Being to adopt and master. The steps together represent a complete business development system. It's meant to illustrate the marketing and business development path before you.
Read Time: 3+ hours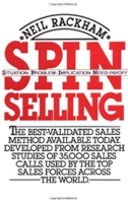 Resource 5 – SPIN Selling (by Neil Rackham)
This is the book I recommend most often to business owners.
Technically, it is a book about Consultative Selling. But it is highly relevant to marketing. It is useful in the development of customer personas, empathy maps and purchase use cases.
This book helps people stop pitching what they offer. It provides a way to make sales by facilitating the needs of buyers. It is an excellent primer on customer-centric sales. I've been a SPIN Selling convert for over 20 years.
Read Time: 3+ hours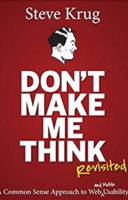 Resource 6 – Don't Make Me Think (by Steve Krug)
This is a website design and usability book. The title sums up the message clearly. Don't over complicate things. Make your sales process as simple and obvious as you can.
This concept is vital to marketing. Don't force people to make mental leaps and assumptions. Give them what they need, make it easy and relevant to them to engage with and then buy from you.
Read Time: 2+ hours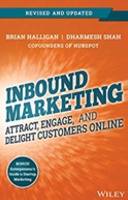 Resource 7 – Inbound Marketing (by Brian Halligan, Dharmesh Shah)
This is my go-to resource to help people get their heads around the internet.
I've recommended this book to many business owners. Even some 60 to 70-year-old colleagues have loved this book. They've come back grinning with the pages dog eared and highlighted. It is an excellent primer on digital marketing.
It's not a how-to manual. It is an overview of the field that puts everything into a systematic perspective.
Read Time: 3+ hours
Moving On To Application
These next two free eBooks will get you thinking about how to apply what you're learned.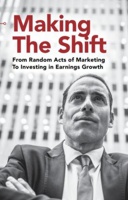 Resource 8 – Making The Shift
This eBook offers a warning and an invitation. The eBook warns you not to fall into the Random Acts of Marketing trap. It invites you to approach marketing as a system to develop. The system is how you foster client relationships and drive earnings growth. It offers several paradigms to consider and adopt as you move into action.
Read Time: 15 minutes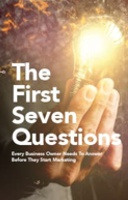 Resource 9 – The First Seven Questions
This eBook is the most aggravating resource on the list. Why? Because it asks a series of seemingly simple questions you'd think are easy to answer. What's aggravating is how basic the questions are and how challenging they are to answer.
Many people end up spending hours trying to answer them. When that happens, they realize they're not ready to invest in marketing yet.
Read Time: 15 minutes
Head Scratching Time: A few hours
The Wrap Up
Once you've completed this series, you'll have a solid grasp of sales and marketing fundamentals.
You'll come away with a realistic sense of what it takes to design, build and grow a sales and marketing program.
The next step will be to engage help. Read our follow up article to better understand how to navigate that challenge. The article is called, Choosing The Right Marketing Company. It outlines your options and how to approach the decision.