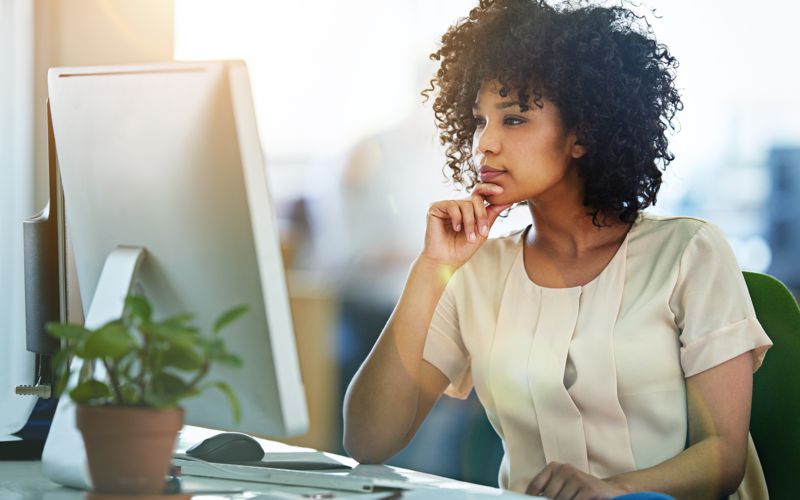 Sales & Marketing Analytics
A Primer For Small Business Owners

Print This Post
As a small business owner, it's challenging to get your sales and marketing program in place. But learning how to measure performance and optimise results may seem like a whole other hill to climb.
You likely already have access to Google Analytics, and maybe some other analytics tools, but are you using them?
The challenge is less about the software learning curve and more about knowing what to look for and how to analyse data. That's what this article is about; how to think about your website analytics as a business owner.
Let's Start With Your Objectives
There's no point in measuring sales and marketing performance until you're clear what you're trying to accomplish.
The most common goals include:
To get sales from new clients
To generate repeat sales
To develop client relationships or to develop existing accounts
To attract new distribution partners
To drive sales through distribution
To attract talent to the business
Most of these can be summed up as ways to increase your rate of earnings growth. But each of these scenarios requires a different approach to marketing and measurement.
Let's focus in on the first scenario: to get sales from new clients. Before you can understand how well you're doing, you need to define what success looks like.
You have two basic ways to look at it:
Profit on an average first sale
Profit over the lifetime of a client (ideally in their first year)
Either way, to determine your profit, you need to select a maximum amount you can afford to invest in acquiring a new customer. For easy math, let's assume you can afford to invest $200 to bring on a new client. Using this amount, you need to step through your sales funnel, to see if you are attracting new clients at a profit.
What's A Sales Funnel?
A sales funnel includes the main steps a person must take to become your client. The funnel starts with some form of first impression and cascades down to a completed sale.
Here's an online example:
First Impression – Person comes into contact with your advertisement
Click-Through – Person clicks on your advertisement or types in your web address
Website Visit – Person arrives on your website
Visitor Engagement – Person decides to stay on website, looks around, or bounces off
Sales Inquiry – Person decides to reach out (via phone, email or in-person visit)
Qualified Lead – You talk and determine if there is a real opportunity and fit
Completed Sale – You complete a sale and acquire a new client
Each stage in the funnel represents a conversion from one stage to the next. The ratio of people moving from one stage to the next is your conversion rate. Conversion rates are expressed as percentages. Each conversion accumulates a cost to get a person to that stage in your funnel. After all the conversions are calculated, you end up with an average cost per sale or an average cost per new client.
For example:
Let's say you paid $2.00 per click to get visitors to your website
If 50% of those people engage with your site, the unit cost per engaged visitor is $4.00
If 5% of engaged visitors contact you for sales assistance, the unit cost per inquiry is $80.00
If 70% of those inquiries are qualified, the unit cost per qualified lead is $114.29
If 70% of those opportunities became a sale, the unit cost per sale is $163.27
In this example, the cost of sale is under the $200 maximum you established as your goal. Well done. However, what happens if your average cost per click increases to $5.00?
It's common for all of these conversion rates to be different for each traffic source, device, demographic segment, etc. The active refinement of your audience segments, traffic sources and the organisation of your sales process is how you optimise results and maximise your return on investment.
Without measuring conversion rates along the length of your sales funnel, you're left to speculate and rely on hope as your strategy.
The Trouble With Web Analytics
One of the biggest challenges with web analytics is the overwhelming amount of data. There's enough data to choke ten cabinet ministers. The challenge is looking past the noise to see what matters. There are so many different lenses to view web data through that you really need to know what you're looking for.
What Data Matters To Business Owners?
Let's look at the data as an active investor. Your goal is to generate a good return on your investment. The main way to do this is to drive down your average client acquisition costs. Every positive refinement you make improves your rate of return.
Think about each stage of the process. There are refinement opportunities all the way down the funnel.
Campaign Stage
Optimise your choice of advertising channels in your marketing mix
Review your choice of keywords and negative keywords
Refine your target audience by gender, age, income, location, etc.
Select the devices people are visiting you on
Review the style, format and content of your advertising creative
Engagement Stage
Confirm webpage people are directed to is relevant to the advertisement
Refine content on webpage to ensure it will engage the user and invite them to continue
Review rest of website to ensure it supports the visitor's decision making, makes them feel safe and compels them to act
Conversion Stage
This stage diverges depending on whether you're focused on sales lead generation or e-commerce transactions. For Sales Lead Generation, ensure there is a clear call to action. A phone number to call, a form to complete, a download or similar – which is followed up upon by a person. For eCommerce, ensure the shopping cart and payment process are easy to use.
Follow-up Stage
If you have their contact information, what are you going to do with it? How will you follow up to close the sale in lead generation? How will you support and re-engage a person to get them back for more in an e-commerce scenario?
Your data allows you to peer into each stage of the client's experience to see how well your process is working. What you're looking for are ways to refine every point in the process. In every stage, you have different data to dig into but you can start with the stages themselves. Which stage is the most problematic? Your data tells you where to look.
The Opportunity
What's exciting about all this as a small business owner is how accessible this process is. The costs are very low, and the data is almost immediately accessible. You don't need to be an expert in digital marketing or data analytics, you just need to ask better questions of your suppliers.
What Questions Should You Ask?
Key questions to ask include:
What is the maximum you can invest in acquiring a customer?
 What are your actual costs (min and max) to acquire a customer?
Who's the most responsive audience to your ads?
Which audiences are the most engaged with your content?
Who's buying the most readily, for the least cost?
How do you target ideal prospects with your promotions?
What are the stages in your sales funnel and can you measure them all?
What are the conversion rates and unit costs at each stage in the funnel?
What's a realistic conversion rate for each stage in the process?
What would your rate of return look like if you hit those conversion targets?
Which stages are most responsible for driving up your client acquisition costs?
If you have issues, can you drill down and see what's going on?
What are your optimisation priorities?
If your marketing team can't answer these questions, consider expanding your team or making a change. It's not about you learning everything yourself. The greatest source of power is knowing what questions to ask and how to interpret the answers. After that, you need a team who can help you refine and optimise your marketing.
How To Start Measuring Your Marketing
Make sure you're capable of tracking results all the way down your sales funnel. Depending on how your business works, you'll use a mix of different technologies.
These tools include:
Webmaster accounts with Google and Bing
Online advertising control panels
Website analytics suites, such as Google Analytics
Heatmapping application
Call tracking application
Point of sale (POS) system
CRM (customer relationship management) software or an opportunity management system
Email marketing system
"Voice of the customer" measurement (online surveys, phone surveys, complaints and reviews)
Take an inventory of your systems and see what you have and what holes you need to plug in your sales and marketing feedback machinery.
Closing Thoughts
You don't need to be an expert at business intelligence or data analysis. What you need are tools and suppliers to help you get your tracking infrastructure in place. Then you need reports that explain what's going on. This stuff is not rocket science anymore. Analytics tools are getting to be as common as cappuccino machines. The low-cost and high availability of analytics and reporting tools have whittled down the excuses not to act, down to one.
What's The Remaining Obstacle?
Here's a hint. One Letter. Starts with U.
If you want your sales and marketing to generate a good return on investment, you're the only one in your way. This is great news because you're the person you have the most control over.
If you want your marketing investments to work, step-up and make it happen with all the affordable analytical tools and data. Once you get over your resistance, you'll appreciate how much control you've gained. It's really very exciting and not as daunting as it appears.
How To Move Forward
Start by asking better questions of your suppliers. Then look closely at their findings and ask them to explain your options. If you get in the habit of asking good questions and acting on the findings, you'll be engaged in marketing and data analytics in no time.
To help you learn about marketing performance optimisation, we've prepared several Free Marketing eBooks. The ones most relevant to this conversation are Investing in Advertising, then Successful Websites and Increasing Conversion Rates.