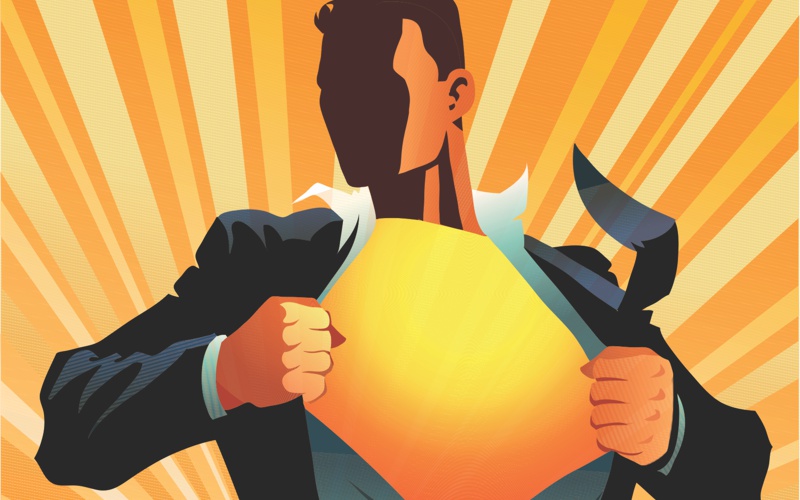 Unleash Your Superpowers
With Clarity And Commitment To Purpose

Print This Post
We've discovered a way to transform mild-mannered business owners into unstoppable entrepreneurs.
How Does That Work? 
We begin with bright and motivated business owners.  We help them get clear on their core purpose and that of their enterprises.  Then we help them take away all their excuses and reasons for not taking on their exciting possibilities.
It sounds simple, but it's like climbing into a thrashing machine. If you survive, it changes your life. While climbing into a big scary machine sounds painful and stupid, it's how you access your superpowers.
When you emerge, you feel this huge swell of energy. You move away from being tentative and hedging, to being purposeful and unstoppable.
How Does This Relate To Marketing?
Without clarity of purpose and a strong sense of commitment, marketing can become self-serving, gimmicky and irrelevant. There is often no driver beyond the "offer of the week" to propel it forward. As intriguing as Black Friday and Cyber Monday seem, they can ring hollow after awhile.
Making The Shift To Possibility
When your focus shifts from pitching your wares to painting a picture of an inspiring possibility, your marketing ceases to be about the latest gimmicks and tactics. It becomes about furthering your purpose and mission. When this happens, the conversation crackles with energy. There's an increase in relevance to people, which increases their interest and engagement. Your marketing seeks "not to sell", but to "reach, engage and enroll people" in your mandate (which leads to sales).
Consider Tesla's mission and all the enthusiasm around it. It's exciting to watch and see where they go; there's a story you get to be part of. Some rendition of changing people's lives for the better is always more inspiring than anything "at 20% off until Sunday".
In our experience, any marketing not rooted in purpose and passion is going to be less than what it could be. Worse yet, it could digress into a meaningless string of to-do list items, or what we call your "Random Acts of Marketing Plan".
Accessing Your Power
Coaching you to connect with your core purpose and to overcome your fear of commitment unleashes your superpowers.
Clarity and commitment are like gamma radiation to the Hulk or The Green Lantern's ring. They're the magic that propels you forward, leads your marketing program and inspires others.
If you're wondering what you can do to improve your marketing performance, consider revisiting your core-purpose and commitment as your first steps.
Many people respond, by saying "but we've already done a mission, vision, values exercise, at some retreat".
We respond by saying, "that's great, dig it up and thrash it harder." To get the best wheat from the chaff, you need to thrash the hell out of it. You keep thrashing until you're beaming from your aha moment of discovery. Then you need to dig in further and figure out what's holding you back from making a real commitment to being unstoppable in your pursuit.
Does that sound like what you did in your leadership retreat? We didn't think so.
If you didn't emerge with superpowers back then, jump back into the thrashing machine until your powers are revealed.
If you need help unleashing your superpowers, pick up the phone and call us, or send an email, a text message or put a really bright light on your roof, for after-hours service.