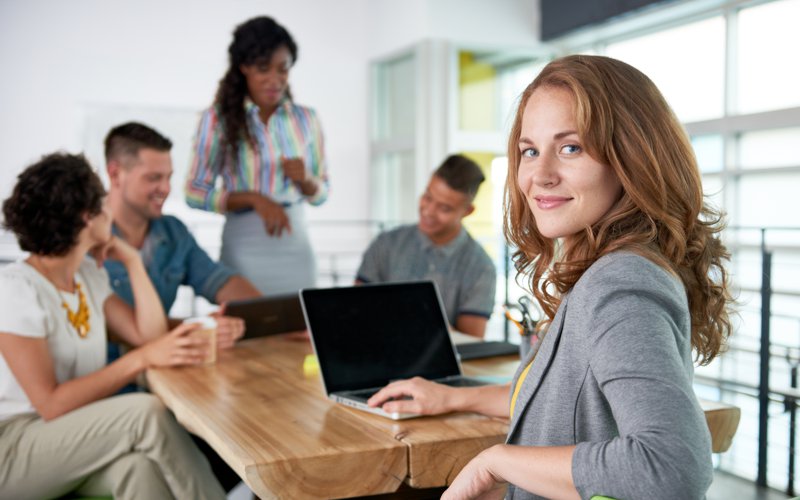 Marketing Tools For Retailers
A Starting Point For Small And Local Businesses

Print This Post
As a small or local retail business owner, the process of selecting suitable marketing technology can be daunting. There are so many different categories and options to consider that it can be challenging to know where to start or how to narrow your search.
To streamline your research and planning, we prepared a list of marketing tools and resources to help you build your marketing system.
Is This List Exhaustive?
This list is not meant to be exhaustive. It's meant to cover the full range of marketing tools needed to help you build a marketing system. Each item listed was vetted according to its relevance, affordability and appropriateness to retailers and small business owners.
Are These Tools The Best?
We're not suggesting these tools are the best or most suitable for your business. These tools are feature rich and capable, have decent connectivity, and are within the price range of many small and local retailers. Consider these tools a starting point for comparison with other options in their respective categories.
Are These Tools Exclusive To Retailers?
While this list was prepared specifically for retailers, many of the tools listed are relevant to a wide variety of businesses. If you're evaluating small business marketing technology, this list will still offer a useful starting point.
Domain Registrars
Options for the purchase and administration of domain names:
Hosting Services
These sites offer full-featured, affordable and scalable options for website hosting:
eCommerce Platforms
These are the most common eCommerce tools for small businesses:
eCommerce Catalog Standards
Before creating your product catalogue, consider reviewing the industry standards. Being standards-compliant makes it easier to take advantage of online marketplaces, such as Amazon and Walmart. You can review industry standards here:
CRMs for Online Retailers
These are the customer relationship marketing tools we recommend for their connectivity to eCommerce platforms. They are ideal for understanding client purchase patterns, and running promotions from behavioural trigger and customer life-stage points of view:
Top Local Business Listing Sites
Getting your business profiles set up on these two sites should be a top priority:
Local Listing Management
These tools help you manage your ever-expanding list of online presences:
Email Marketing
These are among the best email marketing providers for local retailers:
Reputation Management
These two solutions span the range from industry leader to most affordable. Both are worth a look to get a sense of what's possible at different price points:
Online Survey Tools
These tools are ideal for reaching out to customers and conducting satisfaction surveys:
The Most Relevant Google Tools For Retailers
Google has become central to online marketing. These are among the most useful tools for local retailers and marketers:
Search Engine Marketing Tools
When you're developing content to rank on search engines, these are solid options to consider:
Social Media Platforms For Retailers
Consider these platforms the starting point. Don't try to be active on all the social media sites. Focus on the sites where your target clients hang out and make one or two of these sites your focus:
Social Media Management
If you're really working a social media and content strategy, you'll likely want to move beyond the standard platform tools. You'll want to look into social media management platforms that allow for team-based and scheduled posts as well as consolidated messaging. These tools are a good starting point for comparison:
Local Retail Promotions
When building promotions, consider whether Groupon could expand your audience, drive shop visits, and generate first-time customers.
Classified Advertising
These sites are among the most affordable advertising options available and widely used by retailers.
Top Online Advertising Options
These are the big established players in online advertising:
Online Marketplaces To Sell Your Products
Online marketplaces have become a vital distribution channel and an important means to leverage your eCommerce investment:
Campaign Landing Page Providers
If you are investing in advertising, sales landing pages will help improve sales conversion rates:
Essential Tools For Copy Editing
With at least 90% of marketing involving writing, it is important to build up your writer's tools kit:
Low-Cost Design Tools
When you need to create graphics to promote your business, these tools can help you look more professional on a shoestring budget:
Freelance Design Sites
When you need graphics prepared on a tight budget, these freelance sites are worth a look. You can often get good work completed very affordably:
Stock Photography and Video
Stock photography is essential for websites and promotions. These sites offer low-cost imagery and graphics:
Free Marketing Resources
Free PDF resources on sales and marketing to help small business owners get started:
Relevant Books On Small Business Marketing
Summary
We hope you find this resource list a useful starting point in your marketing and technology planning. Once you've narrowed your search, we recommend visiting G2.com for detailed third-party feature summaries and customer reviews to help with your selection process.
If your needs were not covered here or if you'd like assistance with your overall marketing planning and the technology selection process, please Contact Us. We'd be happy to assist you.