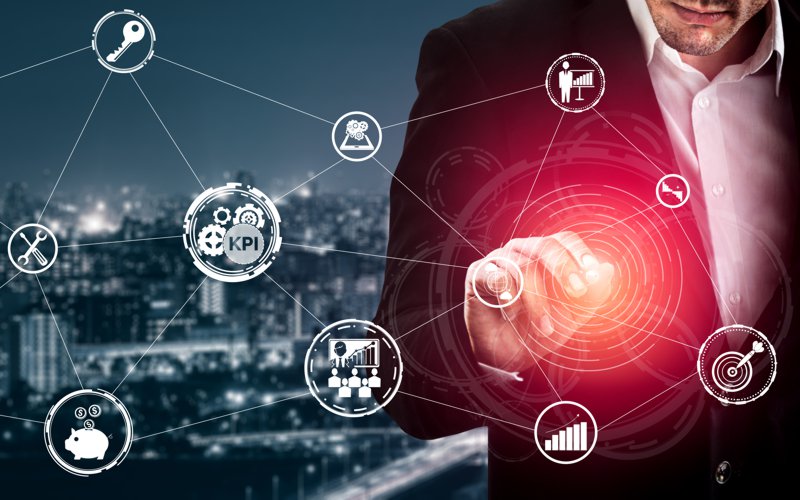 What Is Performance Marketing?
A Primer For Start-ups and Small Business Owners

Print This Post
Performance Marketing was historically known as Direct Response Marketing. It's been generally defined by its purpose, which is to elicit an immediate response and measurable results.
Performance Marketing is in sharp contrast to Brand Advertising. The purpose of Brand Advertising is to generate awareness and brand preference. The hope is to drive sales through third-party distribution.
Unfortunately, over the last 100 years the most widely experienced, most widely taught form of marketing is Consumer Brand Advertising. Why? Because the marketing and distribution of consumer goods is a product of the industrial revolution.
What's The Difference?
Brand Advertising is what we see and hear all around us. It's on TV, radio, billboards, and in the newspaper, online banner ads and sponsorships. It's highly visual, fun, costly, discrete, ego-centric, sexy, and has mass market distribution.
Contrast this with Performance Marketing that tends to be much smaller in scale. It's client centric and all about direct accountability, ongoing processes, databases, research and testing, measurement and statistics. That's all fun, right? Isn't it?
What? You Don't Think Accountability is Fun?
Performance Marketing is an ongoing technical, by-the-number's process or marketing strategy with near immediate performance feedback. It can be scary as hell, because if your campaign does not work, you know it right away. It's also an ongoing iterative process, rather than the get it perfect, launch it, and hope for the best approach of Brand Marketing. It's a complete contradiction to the old promotional establishment.
It's not that Performance Marketing hasn't been around a long time. Think catalogue sales, direct mail letters, fliers, telephone sales, coupon books and such. These pre-internet marketing tactics contributed to Direct Response Marketing being the ugly stepsister to Brand Marketing.
However, if you like analysing data and refining the heck out of things, it can be great fun. I absolutely love it. Especially now that the internet has sped the whole process up from taking months to minutes.
Performance Marketing Is Not A Tactic
Performance Marketing is an approach that can be applied to almost any promotional tactic. All that is required to make something Performance Marketing is a change in expectations. Add an offer, a call to action and a way to measure results and presto, it's Performance Marketing.
You generally start by selecting a specific niche market. You add an offer and compelling calls to action. You measure response rates and return on investment (ROI) and you're on your way, doing basic Direct Response / Performance Marketing.
Why Is This Relevant To Small Business Owners?
It's relevant because you grew up thinking marketing was synonymous with Brand Advertising. This is a problem for many small businesses because they don't need Brand Advertising. What they need is Direct Response or Performance Marketing.
Their target audience is simply too small for mass marketing. They don't sell through a distribution channel. They need sales leads and sales more than they need awareness and brand preference. Plus they simply can't justify the costs involved. Make sense so far?
The Components Of Performance Marketing
Here's what you need to know to get your head in the game.
The Basics
Start by establishing specific business objectives with performance constraints.
You need to keep your cost of sale under x dollars to make it cost-effective.
Define your niche market.
One of the primary ways to increase conversion rates is to carefully target an ideal customer via micro-segmentation.
Develop an understanding of your prospect's needs and purchase rationales.
Relevance is the name of the game and the more you can anticipate and address the needs of your client, the higher your response and sales conversion rates.
Develop an offer or an offer hierarchy.
When your goal is to sell, you don't want to present one option. You want to create a hierarchy of offers from free to paid to ensure you get a return on your marketing investment.
Prepare engaging, compelling, trust and confidence building content.
Relevance is largely created through copy, photography, videos and infographics. The more you create relevance and trust, the higher your conversion rates.
Develop specific calls to action.
Calls to action tell prospective clients what they need to do to get what they want. Ideally, you build in urgency to help shift people into action now.
More Advanced Elements
Work within a dynamic promotional environment.
The promotional interface allows you to test different types and versions of your advertisements, to gauge their relative response rates.
In addition, these environments allow for detailed micro-segmentation of the target audience. Generally, this includes things like geography, gender, age, device, keywords, the time of day, day of the week, and on and on.

Use a testable sales mechanism.
The sales mechanism is generally a sales landing page or a sales microsite. The ability to run different copy, images, forms and offers allow you to test several scenarios to see what converts best.
Deploy advanced tracking technologies.
In addition to tracking conversion rates, ideally, you want to understand the source of the visitor and their behaviour on the landing page or website. Where did they go, what did they look at, what path did they follow, etc.
Take advantage of programmatic advertising.
This is where you use algorithms to buy, place and optimize your media inventory.
Hopefully, you can see this approach is so much more powerful than running a single advertisement and hoping for the best. The downside is it takes a lot more work to set up and operate Performance Marketing campaigns.
The Impact Of Scale
The beauty of scale in performance marketing is what you can justify. If you have a massive promotional budget you can justify state-of-the-art technology, automated optimization, personalized daily attention and more.
If you have a tiny promotional budget, you can't justify the same rigorous approach. You need to focus on the basics and work incrementally over time. Sometimes you need to wait weeks to accumulate enough data to complete a simple experiment.
What About Start-ups And Small Business Owners?
One of the best things about Performance Marketing is its scalability. It can and does allow solopreneurs and small business owners to participate, where mass media was never a viable option. The most effective places to start will vary by industry, however, the top channels for most small businesses are Google, Facebook, Bing and sometimes Instagram.
The Big Divides
In our experience, there are many different arenas in Performance Marketing and they all have their idiosyncrasies, different technologies and expectations. There really is no one-size-fits-all. These arenas include:
Classic Direct Marketers
This is the use of so-called old school techniques like direct mail, telemarketing, tradeshows and even niche advertising. Yes, all of these tactics are still relevant.
Content Promoters
These marketers use Performance Marketing to promote their digital content and to generate email signups and social follows. Their goal is to build a list or cultivate a following to drive sales via email marketing and social promotions.
Performance Advertisers
These are the new crop of high-performance brand advertisers. The focus is still awareness and brand preference, just in a more efficient and cost-effective medium. They tend to focus on reach and frequency and the unit cost for response rates, online engagement and downloads. They generally employ email and social marketing as part of their follow-up mix.
Simple e-Commerce Sales
These marketers generally have one or a small number of products. The intention is to drive trials, email signups and sales as cost-effectively as possible.
Complex eCommerce Sales
These marketers tend to have e-commerce stores with many products. The goal is generally split into 1) the acquisition of new clients or first sales and 2) email marketing to generate sales from existing clients.
Simple Sales Lead Generation
Sales lead generation sites are for businesses where the final sale needs to happen in-person. The goal is to generate qualified sales leads from advertising for a sales representative to follow-up with. A simple sale is generally low-cost or a commoditized service that clients already understand. Clients know what they want, they just need to find a vendor. Tracking the cost per lead and sale are the key performance measures.
Complex Sales Lead Generation
Complex sales lead generation is similar, but the offering is generally much higher-cost or intangible. The prospective clients often have a loose grasp of their needs. Frequently there is a complex multi-stakeholder decision process. The main goal is to minimize the unit cost per qualified lead while maximizing ROI.
Where do you fit into the mix? Did you recognize yourself among these options?
Where Do You Start?
Start with the basics. Performance Marketing is not a project, it is a continuous improvement process. You live it and breath it. It is fluid and dynamic with daily practices. Why? Because it never ends. There is always something else to test and improve. Sure, there are diminishing returns, so you need to keep things in perspective.
If you want to get started in Performance Marketing, start small. Get one complete campaign up and running, with tracking in place. Use it to learn the ropes. Refine that little campaign until the cows come home so you learn the process and develop your skills.
Once you've gained some mastery over the craft, you can take on more advanced tactics and scale up your budget.
Is Performance Marketing For You?
You may find you really love the logic, data and immediate feedback or you may find you absolutely hate it. It is not a process for everyone. An obsessive personality disorder is not a liability in this line of work.
You also need to be versatile with a mix of skills. You need to be somewhat technical, creative, and like to dig into details while having empathy for client needs. It helps to grasp systems thinking and be comfortable thinking laterally, all at the same time. If that sounds fun, maybe you too can be a performance marketer. If not, at least you understand it a little better, so you can hire someone who loves Performance Marketing.
To learn more, we offer several Free Marketing eBooks to help small business owners drive sales with Performance Marketing. More specifically consider reading Investing In Advertising as a next step.