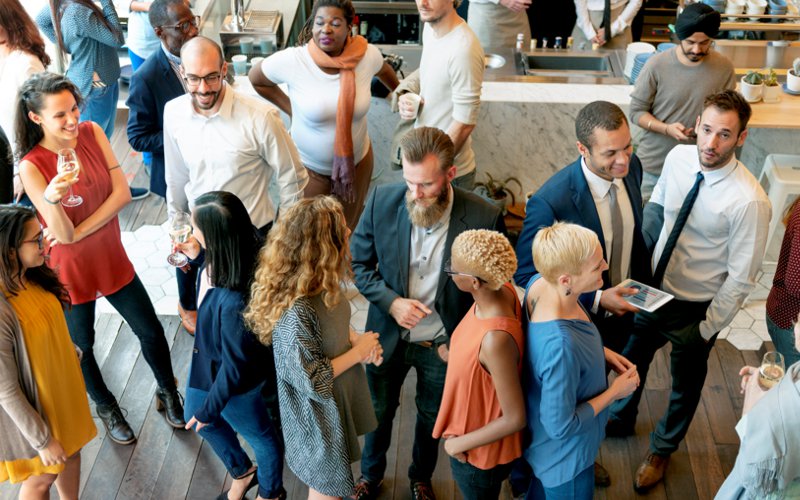 To BNI or Not To BNI
That Is the Networking Question
Please Join Us For Breakfast?
Even if you don't read the whole article, I'd like to invite you for breakfast.
We meet each Thursday morning at 6:30 am at the Willow Park Golf & Country Club.
Please register by the end of the day on Tuesday.
Here is the Link to Register.
Please call John Watson at 403.818.8151 with questions and to inform us you are coming.
To BNI or Not To BNI
You might be wondering, what the heck is BNI? BNI stands for Business Networking International. It is the world's leading business referral organization with over 249,000 members in 8,863 chapters worldwide. In Calgary, there are 12 chapters, meeting around the city with hundreds of local members.
BNI is the brainchild of Dr. Ivan Misner, who started the organization over 30 years ago. The idea is simple enough; you meet each week with your chapter members, and any interested visitors, to learn about each other and your respective businesses. The premise is, once you get to know, like and trust the other business owners, the more likely you will be to refer business to each other.
The Back Story
I've known about BNI for years, but only joined 18 months ago after repeated recommendations from a friend. Now I meet 45-50 business owners for breakfast every Thursday morning. I get to know the people better between meetings and, when available, attend periodic social and educational functions with them as well. I have never networked so much in my life, and I know there is more available if I choose.
As a full-scale introvert, I've always avoided regular networking; preferring internet marketing for sales lead generation. Internet marketing is so time and cost-efficient, I could never get my head around committing to regular in-person networking meetings. Plus, it was a great excuse to reinforce my introverted tendencies.
Now that I'm into my second year with BNI, I'm getting clear what I like and dislike about it. I'm making it work from a business perspective, and I'm enjoying meeting people I would have never met through online marketing. I've met many excellent service providers in diverse industries, who I've been able to use and refer to friends, family and colleagues.
Is It Worth It?
Like anything, you get out of it what you put into it, and some people and businesses are better suited for BNI than others. The more accessible and simple your business is, the more likely you are to do well with BNI. Speciality companies may need to work harder to connect to niche networks through BNI, but it is possible to make it work.
The biggest benefit I've received through my participation is learning how difficult I was to refer. The meetings were an important catalyst for solving that problem. It was BNI that inspired us to create our Free eBook Series to make us easier to understand and refer.
Would I Recommend Attending A Meeting? Yes!
It's a very welcoming group. It's a nice venue with free parking. The food is great, the jokes are plentiful and there is no pressure to join, at all. It's just a nice morning out with some great people. If you're on the Deerfoot by 6, there is hardly any traffic.
What To Expect
The business owners in the room are high-quality, high-integrity people worth knowing and adding to your list of suppliers. You might make a valuable connection in the process and, if you are like me, it'll get you out of your comfort zone on a weekly basis. You'll introduce yourself and your business to 45-50 people each week, which is great practice in-any-case.
If you're interested and want to learn more about BNI or you would like to attend a breakfast meeting, let me know, and I'll introduce you around.
Bring 40+ business cards and be prepared to stand up for 30 seconds and introduce yourself.
My Chapter is BNI – Elite, we meet at Willow Park Golf & Country Club each Thursday morning at 6:30 am and we're done by 8:30.
Yes, it's early and it's in South Calgary too. Stop groaning and come meet some new people.
Our 2018 Chapter Of The Year Video
Video by: www.viviadigitalfilms.com
If you live outside of Calgary, there are local chapters in most cities and towns worldwide. Visit the Canadian site or the global website for chapter locations and meeting times in your area.