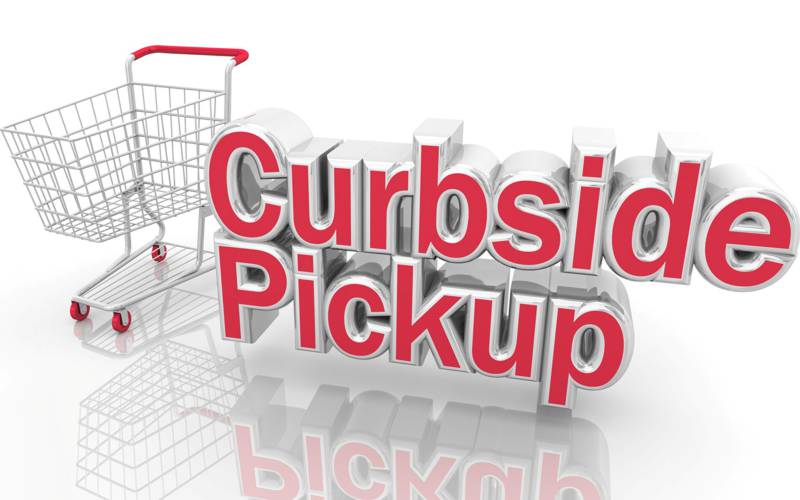 Generating Sales In A Pandemic?
The Five Conversations We're Having With Business Owners

Print This Post
If nothing else, the novel coronavirus has helped small business owners (and others) identify vulnerabilities and points of failure in their businesses. It's undoubtedly been a wakeup call for everyone that begs the question, how do we respond?
What Have We Learned So Far?
We've learned that early warning systems are not much good if we're unprepared to respond. We've also learned about the inherent weaknesses in our critical supply chains. We've learned that our independence is more important than we realized. We've also learned about the dangers of relying on a small handful of suppliers for food, medicine and protective equipment, be they foreign or domestic.
As a small business community, we've learned how vulnerable our businesses are to change. We've also seen how reliant we've become on the businesses equipped to operate online.
What Has Accrue Learned About Our Business?
For the past few years, we've been working to transform our business. Our goal is to be customer-centric, to focus on systems development, to build in redundancies and to move everything possible online. We want to offer a more balanced mix of products and services. We don't want to rely 100% on our declining local market.
We've also learned that despite our efforts, we still have a lot to do. However, we've learned that our efforts to make the shift are on the right track. We're not scrambling to pivot our business. We're scrambling to finish what we started.
What Else Have We Learned?
We've learned that as a small business with limited resources, we have to make shifts a little at a time. We have to start with the end in mind and focus on the "big rocks first", as Stephen Covey would say. We've come to see our transformation as a five-year project. However, we've seen benefits from every incremental step in the process.
We're not going to say the transition has been easy. It has not. It has required focus, sacrifice, investment and sometimes sheer force of will, stubbornness and more.
What Have You Learned From Your COVID-19 Experience?
Are you pleased with your level of readiness? Are you looking for a way to pivot or transition? Or, are you still waiting for so-called normality to be restored?
If only this craziness were the result of our improbability drive counting down and returning us to normal. But we're not on the Heart of Gold, the virus is real, and there's no sperm whale acquainting itself with anything as it falls to earth. If you're not a Hitchhiker's Guide To The Galaxy fan, sorry, scratch that reference.
So What's Next?
It's the question we all face. Once you've worked your way through triage mode, reduced expenses and such, what do you do next? Do you wait and see, hoping for the best? Do you refocus temporarily to get by? Or, do you make some heroic pivot and transform your business? There's no obvious answer as everyone's business and situation is different. However, if you're looking to shift some aspect of your business online, we can point out a few different options to consider, depending on your goals.
Let's Start With Your Goals
So far, we've been focusing on five different goals with our clients:
Being visible and useful to your existing customers and community
Generating cash flow from a new or revised service
Generating sales leads online
Taking orders online
Selling through marketplaces
Let's take a quick look at each option.
1. Being Visible And Useful
This is the easiest and lowest cost place to start. Being useful is about understanding your client's current needs and leveraging your experience and expertise to help them navigate change.
The main things to do here include:
Reaching out and asking people questions. It could be as easy as calling your clients and checking in on them. You could send out a survey to dig into their needs. You could do some keyword research to look for trends and understand how they are looking for help online.
Once you understand their needs, you can curate and share useful 3rd party content or develop original content to help them.
Once your content is ready, you need to get it out to your community. The most obvious ways to do this include:
broadcast emails
your blog, vlog and social networks
online seminars/webinars or video conferencing
downloadable eBooks or podcasts
What's important is to be prepared and to share useful content with your clients and network.
2. Generating Cash Flow from a New or Revised Service
If your business has dried up completely, how might you repackage or create a new offering that is relevant to the situation? Ideally, you want to think about this from the standpoint of extending your offer hierarchy or value ladder.
How can you create a new offering that is low cost, and easy to understand and say yes to? Think about it as a new door opener offer that will increase your long-term sales effectiveness.
The immediate goal is cashflow, so keep your offer(s) as simple and obviously useful as possible. It needs to be a win/win that makes sense right now.
3. Generating Sales Leads Online
One of the best things about online marketing is there are almost always people, somewhere, looking for what you offer. The demand may ebb and flow significantly, but there's always someone looking. What's important is whether you're able to tap into that demand and convert it into sales, cost-effectively.
If you've never completed any keyword research or keyword trend analysis, this is an excellent time to start. Google and Bing both enable you to tap into their demand statistics to uncover opportunities you're in a position to fulfill. Once you've identified the demand, you can assess your competition and determine whether to proceed. The nice thing about keyword research is you can do it yourself for free or get the research done for you quickly and affordably.
After you've identified a need and created an offer to match, you'll want to set up a sales landing page or a sales microsite to help you sell your new offer. After that, you drive traffic to your sales page with Google, Bing or Facebook Ads. This gets you back in business making at least some sales, with new clients.
4. Taking Orders Online
If you operate a brick and mortar business and you want to take orders online for curbside pickup or delivery, you'll need an eCommerce website.
While setting up an eCommerce site can be complicated, it is nowhere near as challenging or time-consuming as it once was. There are several low-cost solutions available to get you up and running with a basic solution for essential services quickly. The main thing is not to do everything all at once.
There are four leading eCommerce solutions for small business owners to consider. The first two are Shopify and CreateSpace. These are the easiest starting points for stores with a small product line. Shopify offers the easiest solution for both in-person and online sales. If you want a more robust retail solution, the next option we recommend is BigCommerce. It is easy to set up and use as well, and is a bit more sophisticated for retailers with a larger inventory. The fourth option we recommend is WooCommerce. It is very customizable but more complicated to set up.
None of these options are particularly complicated, relative to the mid-tier solutions, and they are all appropriate for small businesses. What's important is that you don't over complicate things by trying to make things perfect. Get these systems set up and working quickly for a small number of offerings and then make it look great and fill in the blanks later.
5. Selling Through Marketplaces
The fifth option for getting yourself online quickly is to sell your products through online marketplaces like Amazon, eBay, Google Express, Walmart, and so many others.
The benefit of these options is two-fold. The first is you don't need to set up your own eCommerce capabilities, and second, they already have a huge audience to tap into. All you have to do is work your way through their administrative setup process. That's not to say they are not a pain in the rear to deal with, but they are generally a faster, easier and lower-cost place to start selling online.
Is Moving Some Of Your Business Online A Good Idea?
Everyone's business is different, and there are no easy answers. However, these five options tend to be the starting points for many business owners in these unusual times.
If you'd like to speak with someone to explore your options, we offer a free one-hour coaching session to help you get started. We also offer 18 free eBooks on different aspects of marketing to help get you moving in the right direction.
We hope this article is a useful catalyst to help you adapt to covid-19 and shift your business online. If you have additional ideas to share with other business owners, please post them in the comments section.